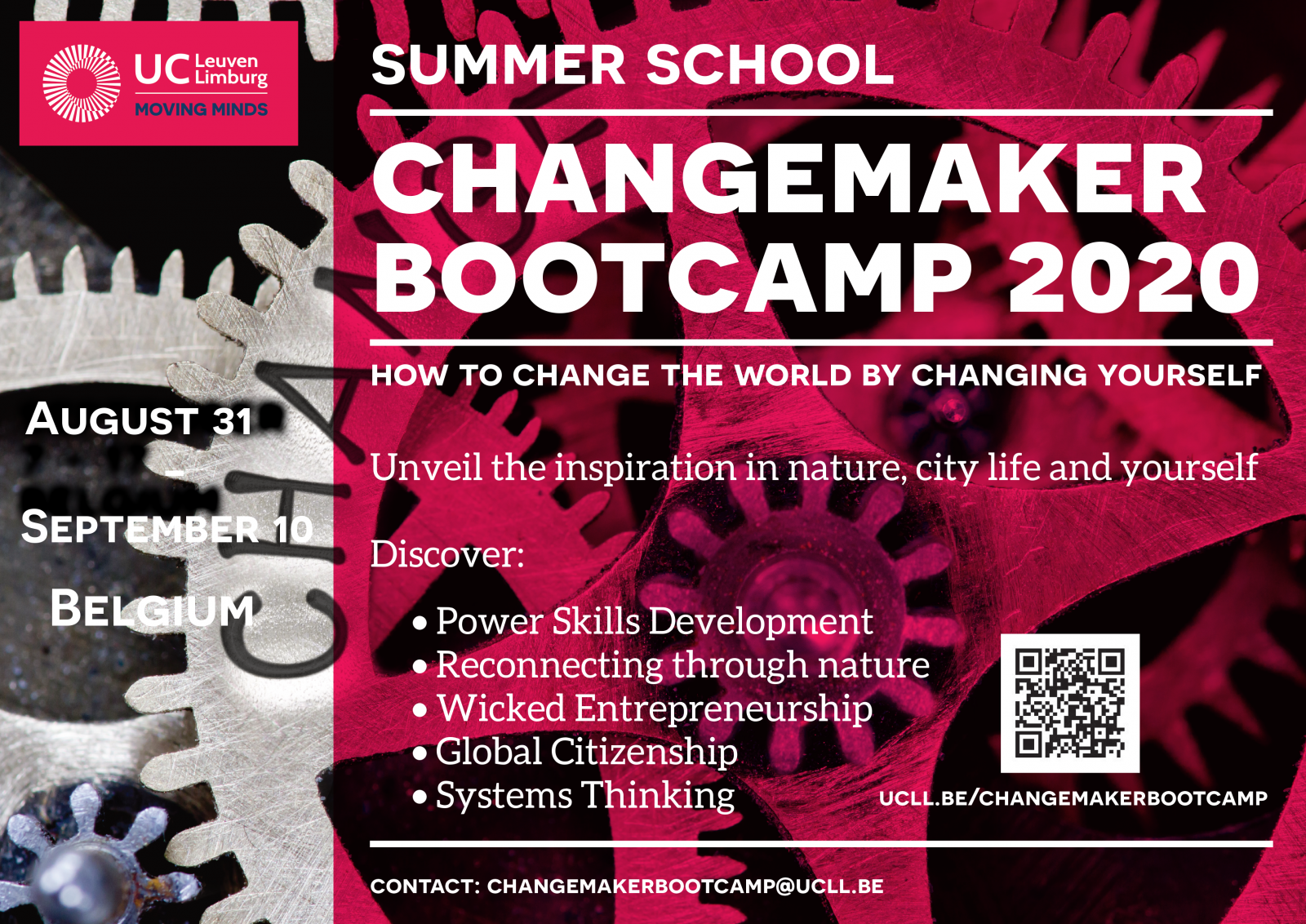 changemaker bootcamp 2020
From 31 August  to 10 September 2020 a selected group of students with various backgrounds and origins will have the opportunity to participate in the UCLL Change Maker Bootcamp: 
an intensive 10-day life changing summer school
training on how to start making a positive impact on today's society 
3 ECTS
Yes I want to become a changemaker!
Places limited! 
Early bird registration before February 1st 2020 entitles you to a 200 EUR discount. 
Goal
The goal is to inspire participants to come up with a well reflected Change Maker action plan by the end of the boot camp. 
innovative sessions on power skills development
systems thinking
wicked entrepreneurship
global citizenship
 natural change
an interesting program of cultural and social events
Training method
A team of inspiring coaches and experts from various fields such as Business, Social Work and Education will provide an intensive 24/7 track. 
Fee
The subscription fee for this unique program is 1.300EUR
Early bird registration before February 1st  2020  entitles you to the reduced fee of 1.100 EUR (200 EUR discount)

Includes all costs such as accommodation, food, events and local transport
registration and Contact
In order to apply, register using the form below and we will contact you in order to see whether the program is right for you.  Application assessments are completed within one month after submitting the form.  For all questions and enquiries please get in touch with us changemakerbootcamp@ucll.be