covid-19 & our international programmes
...even in these strange and taxing times. Follow in the regular updates on our Facebook page(link is external) and in the links below how we tackle the challenges of the worldwide Covid-19 pandemic:
All our international programmes remain available
As active member of Association KU LEUVEN we stay committed to offering you the same quality higher education as before the pandemic:
Whenever possible and safe, we'll organise your classes on the UCLL campuses. 
But as long as lockdown measures or travel restrictions prevent you to physically attend, we'll provide the highly interactive online course alternatives our Belgian and international students currently participate in.
We will continue to closely monitor these aspects going forward and adapt our response accordingly to honour our availability and quality commitments to international UCLL students.
UCLL is on top of the situation and currently reviewing the viability of the autumn mobility programme for international students coming to Belgium. Therefore, we advise students to make no unrecoverable costs like flights or accommodation until further updated around June 15th.
Unchanged level of affordable tuition fees for next academic year
Many aspiring international students face severe budget constraints in the face of soaring prices due to Covid-19's  economic impact. Partly helped by the stable government subsidy for higher education in Belgium, UCLL maintains its high value for money offerings. Check for yourself in our tuition fee overview. 
Stepping up our tradition of excellent student support
Outstanding healthcare for international students in Belgium
Both local and international students at UCLL campuses enjoy the benefits of the excellent Belgian healthcare system, consistently in the top of European and worldwide rankings: 
In view of the high number of available hospital beds and intensive care beds per inhabitant both nationally and in UCLL's Leuven-Limburg area , if needed international students are assured of proper care.
A large majority of healthcare professionals are fluent in English, often their second language in a country famed for its multilingual prowess. 
Thanks in part to the large government financing of the Belgian health system, for the user healthcare services are affordable and accessible without excessive delays.
Here are the top grade data guiding UCLL's pandemic response
We act on the best informed, most recent sources from carefully vetted official and scientific information suppliers and policy makers, openly sharing access to their reliable knowledge bases also with our international students and applicants:
BANABA ADVANCED BUSINESS MANAGEMENT - TRACK
design thinking & innovation - new!
for whom?
Do you feel the world faces some complex / wicked problems that need to be tackled in a different way? Are you convinced that only customer-oriented organizations will survive in this disruptive environment? Are you passionate about trends and innovations? And do you believe in the power of multidisciplinary teams? Then this programme on Design Thinking and Innovation is exactly what you are looking for!
In this one-year track within BANABA Advanced Business Management you will learn how to apply Design Thinking methods to create innovative future-proof solutions for companies and organizations.
Therefore we developed, together with our Finnish partner Laurea University of Applied  Sciences , an innovative learning environment. You will learn directly from Finnish experts, together with Finnish and international students and in close collaboration with an international company.
Apply now and become a real Service Designer!
The academic year starts on 23 September and we start with an inspiring Skills Week. See you then!
COURSE MODULES

ECTS

Semester

Specific modules

Service Design

Design Thinking: Principles, Phases, Tools

 

10

Corporate Social Responsibility
5
1

General modules

Strategy Design 2.0
3
Concepts of Data & Analytics
3
Organization & Change
3
International Business
3
Financial Management
3
Professional Skills
5
Junior Consulting Project
25
1+2
Total number of study credits (ECTS)
60
 
what to expect?


A NEW ADVENTURE
During the first term, you will take courses taught by real business experts. The courses take place on our new campus (take a look here!) One thing is for sure: you're not alone! You will start this new adventure together with 250 students split up in smaller groups across optional tracks. Exciting, isn't it?

JUNIOR CONSULTING PROJECT
In the second term, you will work as a 'junior consultant' on a project during 4 months. You will be supported by your project coach. This project will be a great addition on your resume! 
 master studies after banaba
After successful completion of the programme, you will receive an extra bachelor degree of 60 credits in Advanced Business Management with specific focus on Design Thinking and Innovation from UC Leuven-Limburg. You are definitely the moving mind that many employers  are looking for.  Or do you want to obtain your master degree before you start working? How about choosing  a master programme with one of our partners?
your dream job is only one step away
There's a wide range of companies you can work for with this degree:
Solve complex problems in a creative way using Design Thinking methods
Operate efficiently in an international team
Communicate and negotiate in an international context
...
admission, registration or more information?
 
No longer accepting applications as our 20-21 classes are full !

 Are you an international student
?  Please check our general 
Application Requirements
.  After having been approved by our Admissions office, you   will be notified about how to request an intake interview. 
an_verjans_1.jpg
Are you a Flemish student? Make an appointment for an 

an.verjans

[at]

ucll.be

(subject: intake%20interview)

(intake interview

(link sends e-mail)

)! 
 After the intake interview, you can  immediately 
start your   registration
.
 Required prior education level: undergraduate or bachelor's degree in any field
 Do you have other questions about the programme?  Mail  our modulemanagers  christel.lammens [at] ucll.be (Christel Lammens) and tine.osaer [at] ucll.be (Tine Osaer. )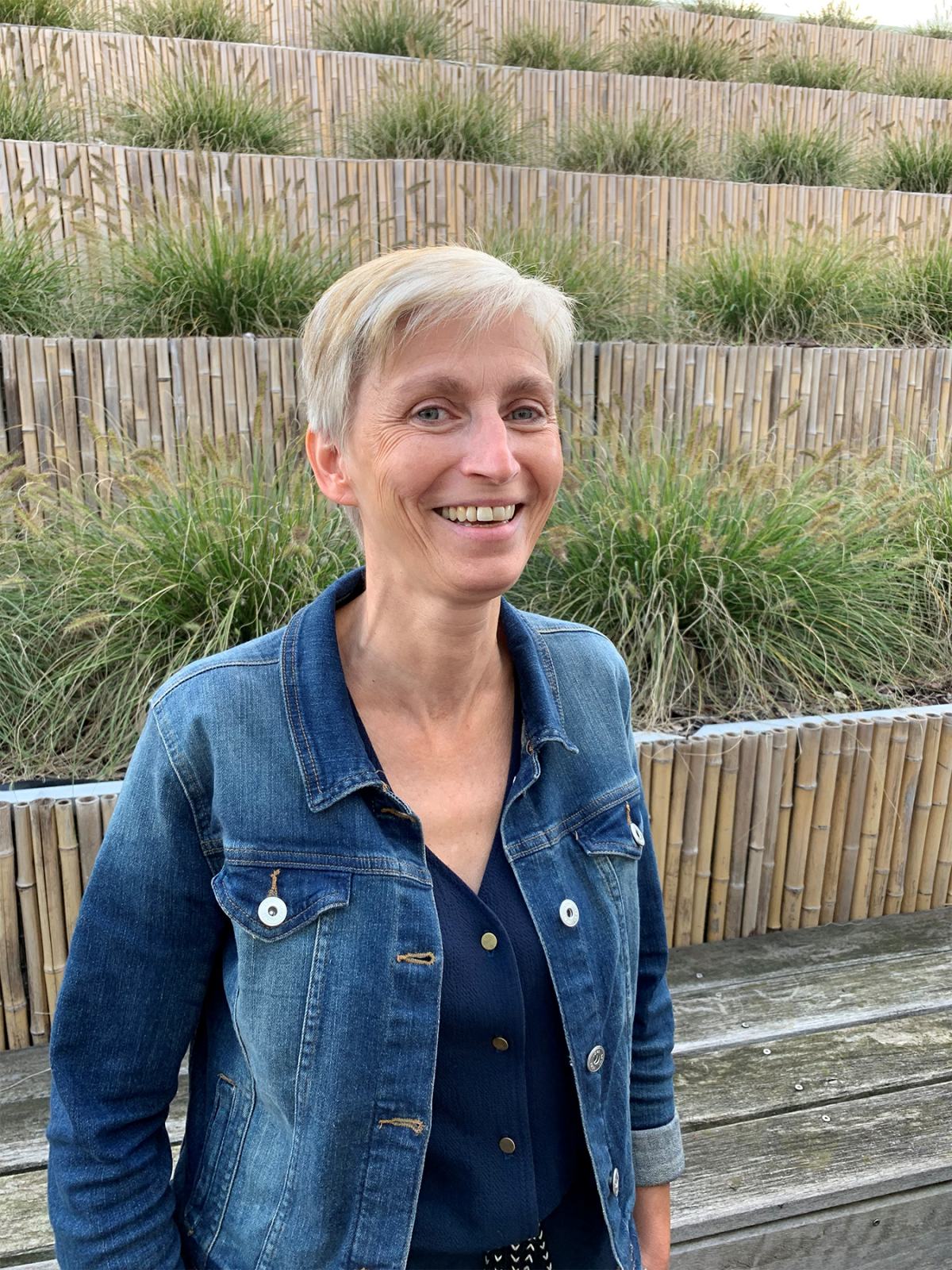 Christel Lammens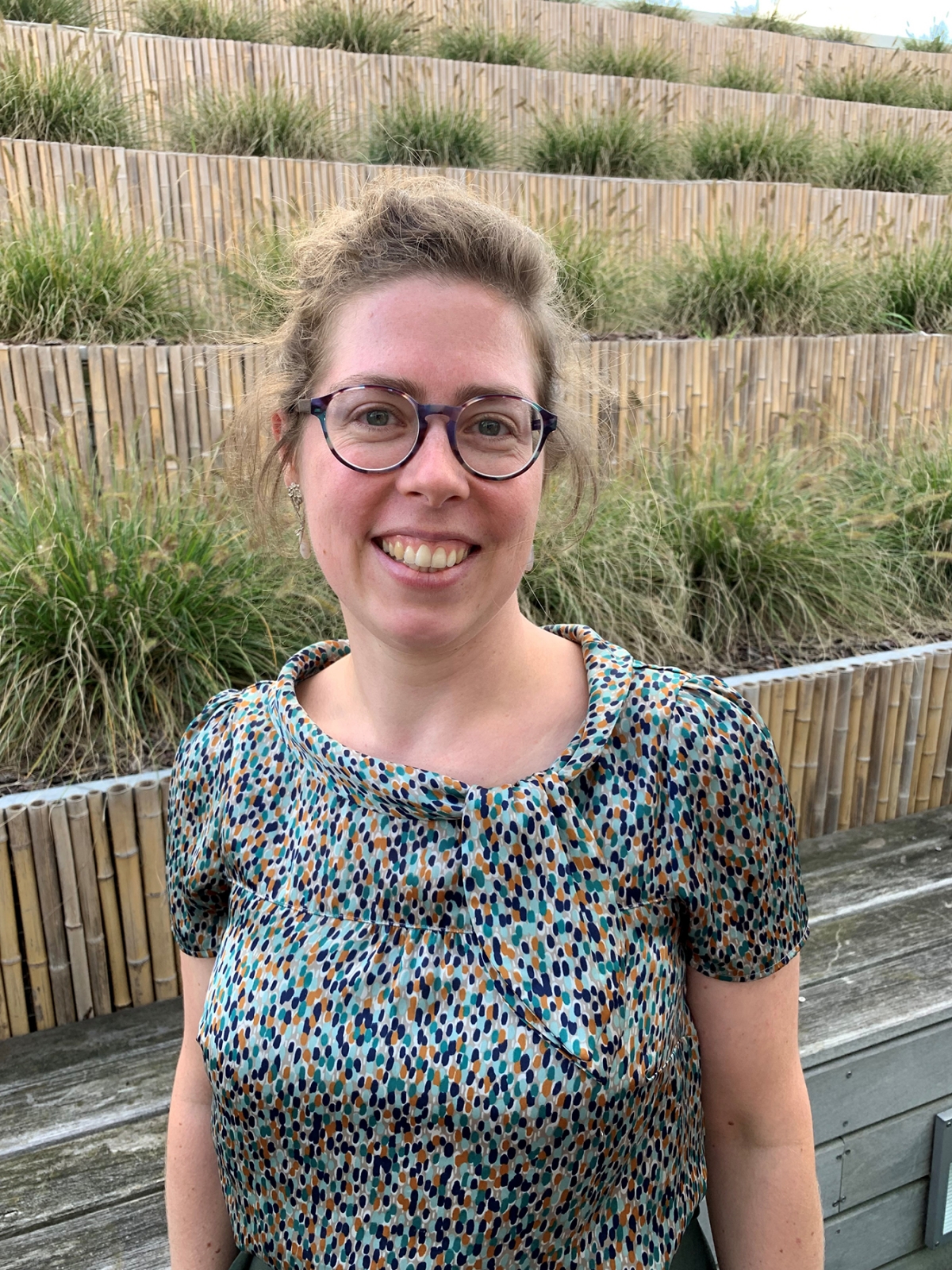 Tine Osaer
an.verjans [at] ucll.be ((link sends e-mail))
practical information
As soon as you are registered and received your student number, please log in on the  intranet  of UCLL. On the intranet you can find all important information for a smooth course of the academic year.
Tuition Fee: 1780 euro
Start Date:  16 September 2019
Duration:  One academic year of 60 credits in two semesters.
Start Academic Year 2019-2020
During the welcome days you will get acquainted with your fellow students and your lecturers. We will show you around the campus and tell you everything you need to know about your education. In short: not to be missed.
We start the academic year on Monday 16  September 2019  at 1:00 PM,   Proximus Campus.
Student Card
As soon as you are registered, you will receive a (personal) student card. With your student card, you will get access to the library, you can print, make copies, and use it as a form of payment on campus. 
Books and Syllabi
You will need syllabi and course materials , of course. You can purchase those via the publishing company Uitgeverij Acco(link is external) . In the beginning of the academic year, you can buy them on campus  or make use of the web shop.
Student services
Looking for a student room or a student job? Are you curious about the sports facilities  we offer and the cultural events we organise at UCLL? Or are you interested in hiring a cheap bike or purchasing a bus pass? Click here and you will definitely find what you are looking for.
Laptop
You are required to bring your laptop to class. The standard software programmes are sufficient for normal daily use (text processing, programming jobs, statistical analyses, light graphic work, …). For heavy graphic or other demanding applications, the high end configuration is the minimum configuration required.
 

 

Minimum Configuration

High end minimum configuration

OS

 

Windows 10 recommended

Windows 10 recommended

Office suite (*)

 

Microsoft Office 2016

Microsoft Office 2016

Processor

 

Core i3 or equivalent

Core i5 or equivalent

Memory

 

4GB

8GB

Hard Disk

 

120GB

120GB with Solid State Drive (SSD)

Wireless Network

 

802.11n
Dual-band (5Ghz)

802.11n
Dual-band (5Ghz)

Warranty

 

2 years with rapid repair service

2 years with rapid repair service

Anti-virus and anti-malware

 

Recently updated

Recently updated
(*) Microsoft Office 2016 is available free of charge for UCLL staff and students through Office 365. Via www.campusshop.be(link is external) you can also find competitively priced offers for all students of the Association KU Leuven (you should log in with the account you receive upon registration).
Contact us
make an appointment for an intake interview