master in belgie
Vanaf september 2020 kunnen onze Banaba ABM studenten in 3 semesters (87 stp)  een master halen aan de VUB (België): namelijk een master in Bedrijfskunde of een master in Management. Je combineert vanaf semester 1 vakken van de master (60 stp) met vakken van het schakelprogramma (27 stp). De vakken van de master kan je in het Nederlands of Engels volgen. Dit kan in dag- of avondonderwijs of een combinatie van beiden. Opgelet: de vakken van het schakelprogramma worden enkel in het Nederlands aangeboden.
master programme in belgium
Starting September 2020 BANABA Advanced Business Management students can achieve a master's degree in three semesters (87 credits) at the VUB (Belgium): namely, a master in Bedrijfskunde or a master in Management. Starting in semester 1 you combine courses of the master programme (60 credits) with courses of the bridging programme (27 credits). The courses of the master can be taken in Dutch or English. They are offered in daytime or evening courses or a combination of both. Take note: the courses of the bridging programme are only offered in Dutch.
master studies abroad
After your BANABA studies in Advanced Business Management, you can progress into a master programme. The faculty of Management at UCLL has an agreement with several higher education institutions abroad that offer master programmes. Take a look at the different institutions that welcome BANABA students.
Have a look at the options:
studenten aan het woord 
"Na mijn banaba Advanced business management was ik in Coventry eerst bang dat ik het niveau niet zou aankunnen maar in de praktijk viel dat heel goed mee. Door onze goede kennis van Engels hadden we een voordeel ten opzichte van de andere internationale studenten die vaak uit India, Pakistan, China, ... komen en de Europese Erasmussers.  Door de aanpak van UC LL was ik goed voorbereid op het schrijven van papers en het maken van groepswerken." 


Karel Tyberghein
Eerste Belg met een Master of Arts in Marketing Management
"Eens mijn banaba Advanced business management keuzetraject Supply chain management volbracht, wachtte me nog een geweldige ervaring: de multiculturele sfeer, de vele extra-curriculaire activiteiten en de internationaal gerichte opleiding in het kleine maar gezellige Coventry, op een zucht van het bruisende Birmingham."


Anne-Leen Somers
Master of Science in Engineering Business Management
meer informatie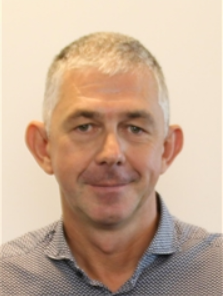 Wil je graag meer  informatie ? Contacteer dan mario.dewolf [at] ucll.be (Mario De Wolf).
Would you  like to  get more detailled information? Please contact mario.dewolf [at] ucll.be (Mario De Wolf).